Weems said he's done waiting for government to address the issue and is taking steps to avoid gun violence in schools.
The first step, Weems wrote, is raising money for an intruder defense system. They cost $125 each and Perry County has 90 classrooms that need to be secured, bringing the total cost to $12,500. Weems said he and his family have donated $500 of their own money to the cause.
In addition to the defense systems in schools, Weems is also recommending armed security, metal detectors and entrance security measures.
Open Letter from Sheriff Nick Weems:
February 19, 2018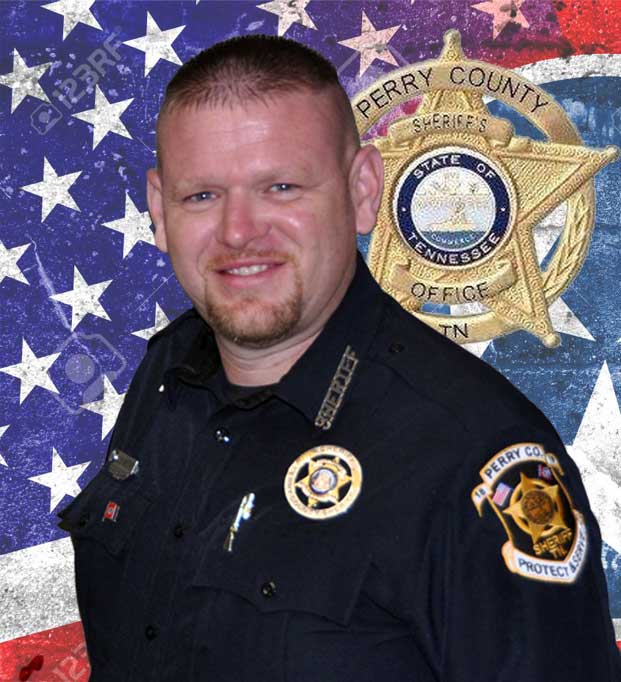 Like many of you, I sit here filled with grief. Another day, another shooting and a helpless feeling in my soul. What has our world become, that we must fear for our children daily because we send them to school to get an education? I have contemplated homeschool, arming teachers, bullet proof backpacks, anything to make this disappear. Sadly, we cannot snap our fingers and make this go away. There is a deep vein of problems that cannot be addressed overnight and with each new massacre comes the realization that we have gotten ourselves and our loved ones into a tangled mess of chaos that will take years, maybe generations to undo.
With this grief comes a new resolution. Not our children. Not our community. We must stop it today. Tomorrow isn't good enough and the next election cycle won't cut it anymore. Like you, I have come to realize the government has failed us on so many levels. The greed, the ego, the waste of time and the complete lack of willingness to actually address what affects the common man daily, will be the downfall of a country that has so much promise. But not today. Not here and not with OUR children.
I am done waiting for the men and women, the Republicans and the Democrats in Capitol Hill to address this issue. I'm done waiting for them to hear the cries and heart wrenching sobs from yet another parent that has lost their child to another school shooting. I hear them. I feel their pain and I fear becoming one of them. For those reasons, I have decided that today is the day that I take up this issue and fight with every resource I have. I want to make sure it never happens here. Not our children. NO MORE!
I have consulted with many people over the last few days and I have come up with a multi tiered plan. Change won't be easy and growth is sometimes a painful experience, but I need the community's support. We have to be better for our children and our community. We have to put our foot down and decide that we will no longer tolerate the talking-point-nonsense that is fed to us from the higher-ups. We HAVE to take action today. Our children need us and we cannot afford to fail.
I'm not waiting on a grant or government funding. I am asking for the public and local leaders to see the needs we have and to act.
To those who wish to waste valuable resources of an already over tax system by suing for salary issues or filing lawsuits because you feel slighted by the Sheriffs Office or the county, go ahead. If those things are more important to you and you wish the taxpayers to cover your perceived slight, then so be it. You are nothing short of selfish and you are part of a bigger problem that will always take from the community while wasting time and money to do so.
In the next coming weeks I will present plans and recommendations to our local legislative body and school board in regards to placing armed security, metal detectors, utilizing one entrance in the schools and utilizing volunteers as mentors.
To all of you who truly care and want to be part of helping keep our children, teachers and staff safer at our schools, below is our first step as a community.
Barracuda Intruder Defense System
This device barricades doorways in the event the shooter attempts to shoot their way through the door locking mechanism. We have 90 classrooms in the four schools in Perry County that need to be secured easily from the inside. Each barracuda cost approximately $125 each. Our goal is to raise $12,500 to cover the cost, shipping and a few extra devices for offices.
I am putting my money where my mouth is and my wife, Rosanna and I are donating $500 of our money, not taxpayers money, to get this started. Please join me in saving our future.
You are welcome to drop off or mail your donation of any amount to Perry County Sheriff's Office
582 Bethel Rd. Linden TN. 37096.
The check will need to be made to the PCSO Dare Program. Write "barracuda defense" in the "for" section.
Please share!
Sheriff Nick Weems